Old School BMX, Vintage Kawasaki BX200 bmx bicycle 1975-1977 SUPER RARE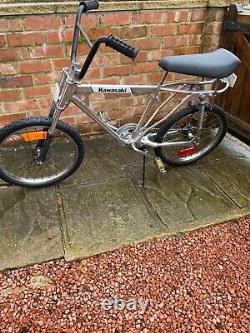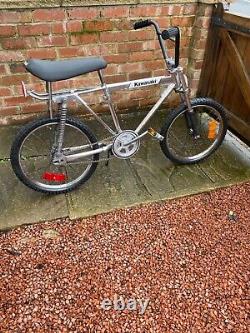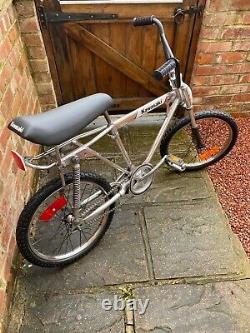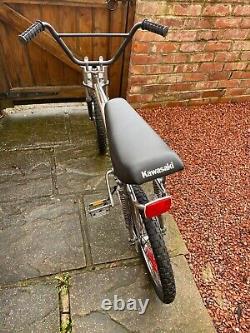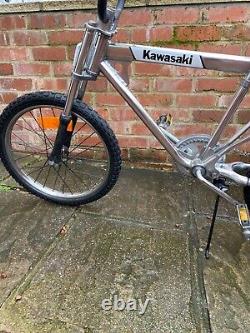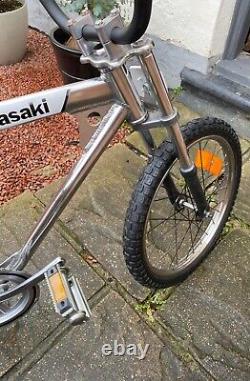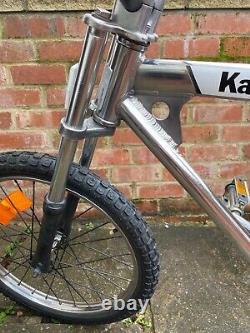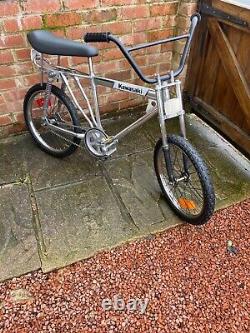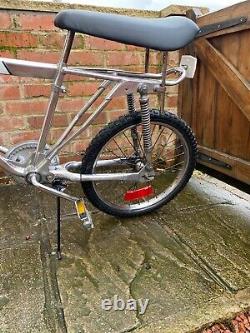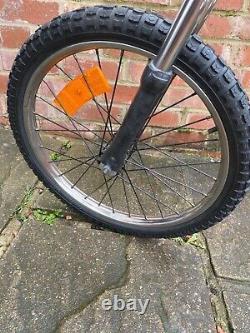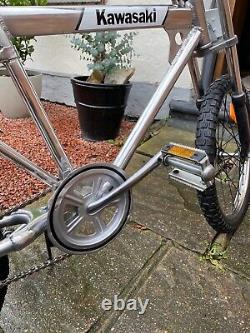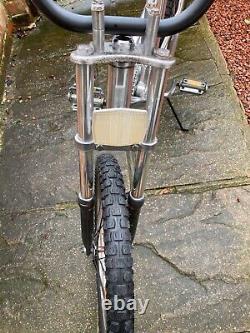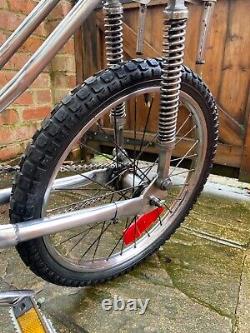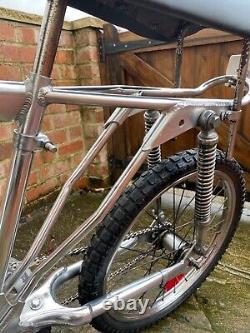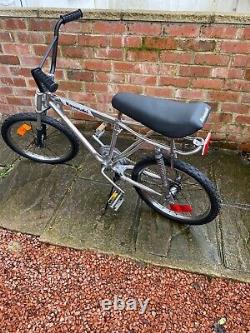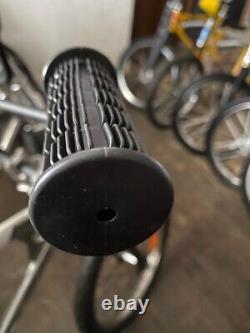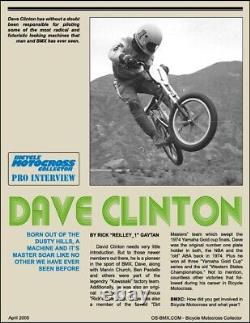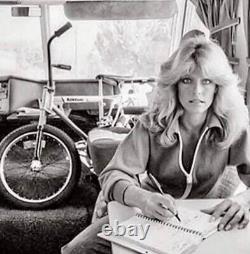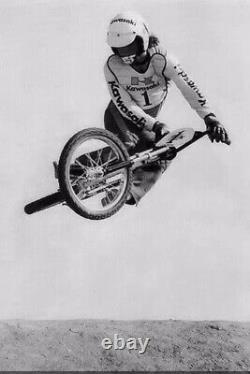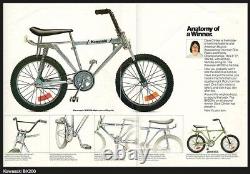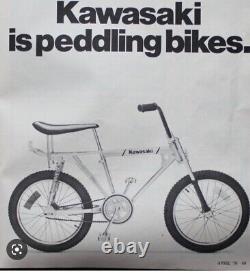 OK, PLEASE READ, as the very first time I ever bought one of these rare badass bikes I was burnt badly to the point where I was chargrilled, toasted, deep fried, and finished off with a blowtorch. All in the wrong parts, costing me thousands, and sat for 2 years in the frustration of part finding. I don't want this happening to you. They made this model more lightweight after the extremely short lived steel BX100.
The frame and swing arm only were polished Aluminium alloy at first, with the same parts as the BX100, ie: steel forks/bars. Then the alloy forks and bars variant which is what this BX200 model is. Coming in at a weight of 34lbs, compared to the 44lb weight of the BX100. Around 3000 of these units were made in the USA. By the end of 1975, rigid frames were taking over and monoshock bmx were already dinosaurs in a very short space of time, and whatever surplus of bikes Kawasaki had from production, they were sadly crushed. Under 200 discovered surviving BXs around the world are registered in the Kawasaki BX serial database. The Kawasaki BX200 also holds a vital piece of all time BMX history. Yamaha, Suzuki, and Kawasaki were all early players in the BMX game and developed their own race teams. Kawasaki had its share of top riders, and BX200 riding Dave Clinton became the first racer to win an official No1 plate of any kind, and became National and American Bicycle Association (NBA) number one, when the title was introduced in 1975. So, a very brief history lesson on the Kawasaki BX range, how rare they are, and the awesome BMX history they hold.
Its easier for me to just say the bike is in all its original parts, all but the tyres which are NOS Cheng Shin C-609, they should be Cheng Shin C-161. A new chain, and era correct stand similar in black, should be chrome, the stand is crazy hard to find, so this is just a bonus of having a stand at all as most you see, don't. That's it, the rest is its correct parts. Replaced decals: Interesting fact - The decals were originally hand drawn for the BX, so either side is not a mirror image of the other side, even looking at them both you can't tell but that's exactly how they were made back then, I've had them copied from the original files, and managed to have them accessibly made in the UK. Hard for somebody to reproduce properly without these details.
The saddle had a rotten interior panel when it arrived from Texas USA, a common issue- making the saddle very rare part to the bike. The post, sissy struts, and fork top plate are steel chrome showing aged pattina and rust spots, they look amazing when rechromed but its your choice.
The seat post cannot be replaced with a new chrome one, a brace is connected to it underneath, its' the original Kawasaki part. The seat clamp I've replaced with a generic clamp, an original Kawasaki clamp is included with the bike but needs a re chrome, entirely up to you, or leave as is, but its included. The sissy struts still have their plastic end caps in which is pretty nice to see.
All original crank/BB/40t Kawasaki chainring/chain-guard/Cecor 370 pedals. Chain-guard a bit beat up from battle but its there with paint and its race line. All original full Kawasaki BX 100/200 wheel set, VERY VERY RARE & HARD TO FIND!
With its Shimano coaster 16T sprocket/hub set, original Kawasaki spokes. Very light pattina on rims, no rust at all. Full all original sate-lite reflector sets for BX, on Both frameset and wheels, with all original brackets/fixings. Great survivor condition, ends tiny bit rough. Sadly Wescon destroyed the moulds to the grips years ago. UPDATE : There's now a NOS set of Wescons on the bicycle. I've had some arrive from USA today and have put them on for the new owner.
I've added a pic instead of re taking pictures. In great working condition, could do with a wire brush around them on the inside a bit but both still shiny, I've never bothered as don't have one to do it. The new owners name will be transferred over to the Kawasaki BX serial database, so this bicycle is registered to you.
It can be helpful if stolen, which yes, has happened to BX owners in the USA. Collection only from Nottinghamshire NG15. I don't post out full bicycles anymore sorry. With their weight, and losing such rare things, which I have a few times now, I prefer the owners to collect safely with nothing destroyed, damaged, or lost. I think I've about covered the bicycle, anything I may of missed please ask.
I try and be thorough in my listings. Any extra pics etc just holla. As you see from the pictures its a nice honest original clean bike, these bikes just get shinier and shinier the more you polish them, very nice to see one in its rare correct Kawasaki BX parts, in the UK.
Would obviously also look amazing as a show piece at a Motorcycle dealership or bike shop etc. They certainly attract attention when attending rides or shows. This item is in the category "Collectables\Transportation Collectables\Bicycle\BMX".
The seller is "charlie240470" and is located in this country: GB. This item can be shipped to United Kingdom.
Type: BMX
Country/Region of Manufacture: United States